Three faculty members have received Awards of Excellence in Medical Practice from the College of Physicians and Surgeons of British Columbia: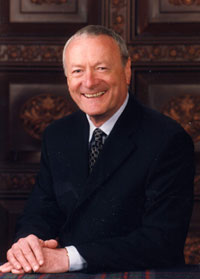 Clive P. Duncan, Professor in the Department of Orthopaedics, is a medical graduate of Dublin University (1968). After two years of postgraduate training in orthopedics in the United Kingdom, he moved to Canada as a resident and joined UBC in 1977. He served as Professor and Head of the Department of Orthopedics at the University of British Columbia, and department head of orthopedics at Vancouver General and University Hospitals from 1996 to 2006. The focus of his clinical interest has been the development and evaluation of complex surgical techniques for the management of major joints damaged by injury, infection and disease; especially the hip. He has an international reputation as a surgeon, teacher and investigator. Dr. Duncan has published more than 200 scholarly works in peer-reviewed journals and textbooks, and has been credited with a number of innovative surgical solutions. He was one of the principal applicants in the recently successful application for Canadian Foundation for Innovation (CFI) funds to establish the world's first Centre for Hip Health in Vancouver; an enterprise now destined to become a $26 million VCHRI/UBC enterprise located at the Vancouver General Hospital site.
Gary Jackson, a Clinical Instructor in the Department of Obstetrics and Gynaecology, obtained his medical degree from UBC in 1979, and completed his residency training in obstetrics and gynecology in 1984. Since that time, Dr. Jackson has been involved in medical leadership serving as chief of staff, medical director and department head of his specialty at Peace Arch Hospital. As a former high-school teacher, he has a natural gift for sharing his knowledge and experience with others, and has served as a mentor to many students, residents and colleagues who have had the privilege of working beside him. His involvement with health-care development and promotion crosses national and international borders. He served as secretary-treasurer and is now head of the Ob/Gyn section of the British Columbia Medical Association (BCMA), and has played a key role in advocating for public cord blood banking, continuing to sit as co-chair of the BC Cord Blood Task Group.
Dianne Miller, an Associate Professor in the Department of Obstetrics and Gynaecology, obtained her medical degree from UBC in 1980. She then interned at the Toronto Western Hospital prior to working as a family physician in Yellowknife, NWT. In 1988, Dr. Miller completed her Royal College certification in obstetrics and gynecology at UBC. This was followed by completion of a Royal College fellowship in gynecologic oncology in Toronto in 1990. She is currently the division head of gynecologic oncology and gynecologic oncologist at Vancouver General Hospital. She is also the provincial gynecology tumor group chair for British Columbia and a member of Vancouver Coastal Health Research Institute. By all accounts, Dr. Miller is an enthusiastic educator who sets and maintains high standards of research and surgical excellence. She is regarded by her peers as a "visionary" in her field, engaging in numerous cervical cancer trials and tirelessly promoting cancer prevention strategies. Together with a colleague, Dr. Miller conceived OvCaRe – BC's ovarian cancer research consortium of interdisciplinary clinicians and researchers, which is recognized internationally. In addition to her work in Canada, Dr. Miller is involved in international health projects in Nigeria and Uganda, developing cervical cancer training modules for use in low-resource settings.
The awards are an annual peer recognition program honouring individual physicians who have made an exceptional contribution to the practice of medicine in teaching, research, clinical practice, administration or health advocacy. Other criteria include character, integrity, and ethics beyond reproach, demonstrated leadership, and collegiality in all interactions with patients and colleagues.