Spotlight: Medical Genetics
Jack Hickmott, Graduate Student Representative
As with any fortunetelling, looking into the 'genetic crystal ball' is precarious, offering prophecies of varying clarity and certainty. However, unlike mystical prophecies, genetic testing is able to reproducibly predict select health outcomes. The discipline of medical genetics strives to not only further resolve genetic destinies, but also to understand how these futures come to be, and how they might be altered.
At UBC, the department of medical genetics consists of ~50 faculty members united by their exploration of how the genome contributes to health. Partnering with local hospitals, the department is located not only on UBCs West Point Grey campus, but also at Vancouver General Hospital, St. Paul's Hospital, and the Children's and Women's Health Center of BC. This strong off campus presence grants investigators a heightened access to the clinical community. The resulting collaborations provides UBC's medical geneticists the opportunity to reach beyond the bench to interact with clinicians and their patients, giving them valuable insight into the diseases they study and a glimpse at the impact they have in people's lives.
The department's mission of "Pursuing basic and clinical research for diagnosis, prevention and treatment of genetic disease" spans a number of related disciplines, driving research in: developmental genetics and birth defects, epigenetics and chromosome transmission, genomics and bioinformatics, genetic epidemiology and human gene mapping, neurogenetics and immunogenetics, stem cell and gene therapy, pharmacogenetics, clinical genetics, genetic counseling, and ethics and policy. With the stated goal of being a "world leader in the research, clinical practice and teaching of Genetic Medicine" the department attracts high caliber faculty and students from around the world, contributing to the excellence in genetic research that is conducted at UBC. Questions of how the genome influences human health can take many forms. Consequently, students in medical genetics study a diverse range of topics, engaging questions such as: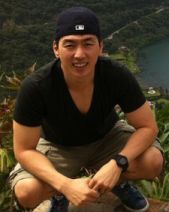 Can genetic variations be used to explain and prevent adverse drug reactions? Studying this combination of pharmacology and genomics (pharmacogenomics) are graduate students such as John Lee. John is a Master's candidate in the Hayden and Ross labs at the Center for Molecular Medicines and Therapeutics (CMMT) and the Child and Family Research Institute respectively. Interested in preventing adverse drug reactions to chemotherapeutics such as cisplatin, John probes patient's DNA samples with microarray technology, searching for genetic variants. Here he hopes to find an allele that explains why cisplatin causes deafness in some patients while leaving other's hearing unaffected. Discovering such a mutation responsible for the reaction could allow for a genetic testing that would inform doctors of the risk their patients are at for having an adverse reaction to the drug. Such a test offers doctors a choice that could allow for both the effective treatment of cancer, while avoiding the risk of making patients deaf in the process.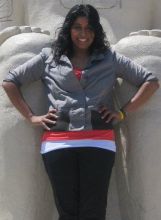 What are the mutations and mechanisms that drive tumorigenesis? Investigating coat colour mutations in mice and linking them to melanoma biology is Grace Tharmarajah, a PhD candidate in the Van Raamsdonk lab at the Life Science's Institute (LSI). There are more than 130 pigmentation mutants in mice, almost all affecting coat colour. Although these coat colour mutants have been valuable in elucidating pathways that regulate melanocyte (pigment-producing cell) proliferation and migration during development, they have not revealed the mechanisms that regulate melanocytes specifically in the inter-follicular skin. Recently, large-scale mutagenesis screens have been used to identify novel mutant mice with darker and lighter skin, with little change to coat colour. The Van Raamsdonk lab has used these mice to identify new genes that regulate inter-follicular melanocytes. Since the majority of melanomas arise from melanocytes in the inter-follicular skin, this work may be helpful for developing new treatments for melanoma and other human skin pigmentation diseases, such as vitiligo.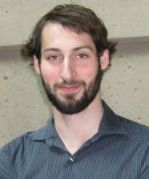 How do common lifestyle choices, such as alcohol consumption, influence our health? A Master's student in both the Kobor lab at the CMMT, and the Weinberg lab at the LSI, Alexandre Lussier explores prenatal alcohol exposure and fetal alcohol spectrum disorder (FASD). As described by the World Health Organization, FASD is the number one preventable cause of mental disorders, and Alex's research uses rodent models to uncover how acute ethanol consumption modifies gene expression in the brain and how prenatal alcohol exposure influences developmentally important genes. Such research extends to the clinic as it links the choice to consume alcohol to fetal alcohol spectrum disorder and addiction through disparate gene expression. In particular, discovering which genes are involved in FASD may help explain why some people are more susceptible to these disorders than others, which may inspire future treatments.
At the moment our ability to predict health outcomes from DNA sequences may be in its infancy, but the potential is tremendous. At UBC, the department of Medical Genetics strives to cultivate this potential, forwarding not only the way in which we understand and interpret the genome, but also in discovering methods of escaping the fates we are currently bound to.