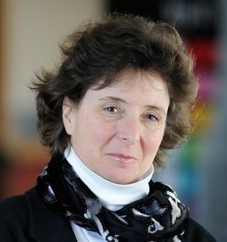 Judy Illes, Professor of Neurology in the Department of Medicine, has been elected a Fellow by the Royal Society of Canada (RSC).
As a pioneer and eminent scholar in the field of neuroethics, Dr. Illes has made groundbreaking contributions to ethical, social, legal, and policy challenges at the intersection of biomedical ethics and neuroscience. These intersections span advances in neuroimaging, stem cells, dementia, neurodevelopmental disorders, addiction, gene therapy, communication and knowledge sharing about the brain sciences, and the commercialization of health care.
Dr. Illes is the Canada Research Chair in Neuroethics and Director of the National Core for Neuroethics at UBC. She also holds affiliate appointments in the School of Population and Public Health and the School of Journalism at UBC, and in the Department of Computer Science and Engineering at the University of Washington in Seattle.
In addition to her research in neuroethics, Dr. Illes leads a robust program of research and outreach devoted to improving the literacy of neuroscience and engaging stakeholders on a global scale. She is the past Chair of the Committee on Women in World Neuroscience for the International Brain Research Organization. In 2011, Dr. Illes received the Louise Hanson Marshall Special Recognition Award from the Society for Neuroscience for her efforts in advancing women's careers in neuroscience.
Founded in 1882, the RSC is a fellowship of leading scholars, artists and intellectuals in Canada. Fellows of the RSC are nominated by their peers in recognition of outstanding scholarly, scientific and artistic achievement. Becoming a Fellow of the RSC is one of the highest levels of recognition of artistic and intellectual accomplishment in Canada.